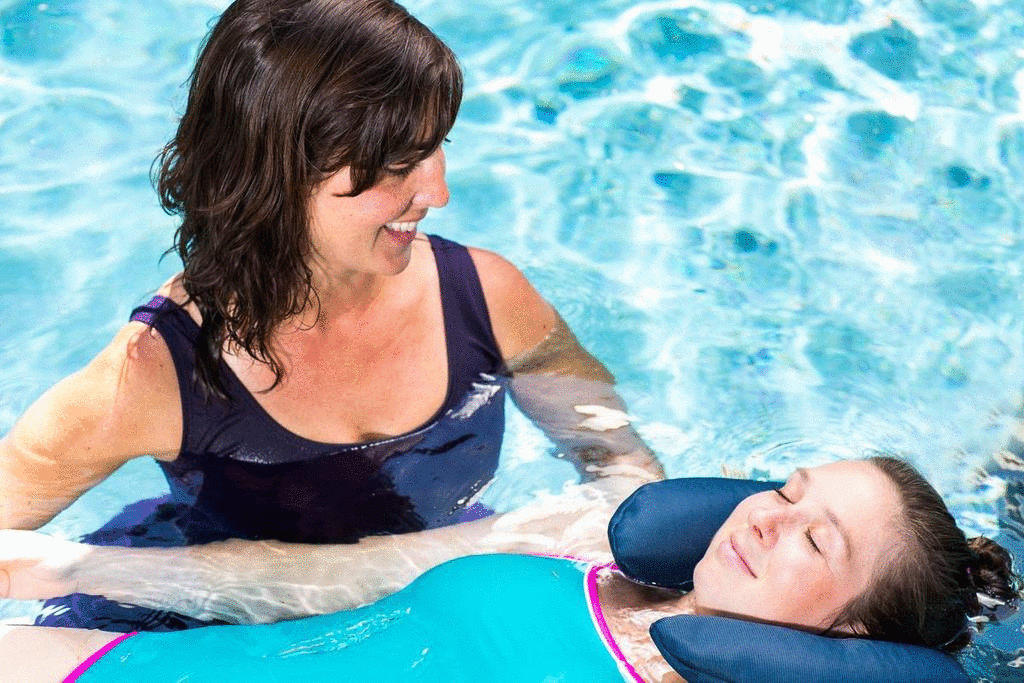 AQUATIC PHYSICAL THERAPY + AQUATIC WELLNESS
Improve your health and wellness with our one on one sessions in Los Angeles.
Allow your body to recuperate and rejuvenate through water. Aquatic physical therapy and aquatic wellness both incorporate the inherent qualities of water: buoyancy, hydrostatic pressure and temperature. Whether you are looking for a relaxing and rejuvenating massage, recovering from an injury or if you experience chronic health issues, working in the water allows you to do more activity and feel less pain. Regardless of your unique need, our programs support you in your return to health and happiness!
Our water therapists are trained to work with all ages and no swimming skills are required. We are passionate about aquatic therapy and committed to your wellbeing. So take charge of your health and wellness with Water PT Specialists.
Aquatic Physical Therapy
Get your power back. Injuries and illnesses can be debilitating to your body and self esteem. Our staff will provide you with a customized aquatic exercise routine and the manual physical therapy techniques your specific condition requires.
Aquatic Wellness
Relieve stress, control pain and enter a deep state of relaxation with our aquatic wellness treatments. Rejuvenate your body before you take on your next challenge in life, especially if you are looking for an alternative for prenatal massage.
"When I came here, I was just hoping to be out of pain, but now I want to get well and feel inspired."
-Rosemary